Our Products
Voyce is a companion pet wearable with radical new health diagnostic sensors, extensive remote monitoring capabilities and advanced analytics via the cloud and mobile apps.
About the product
The Voyce Health and Wellness Ecosystem
Sensor Platform
Intelligent Analytics
Seamless Delivery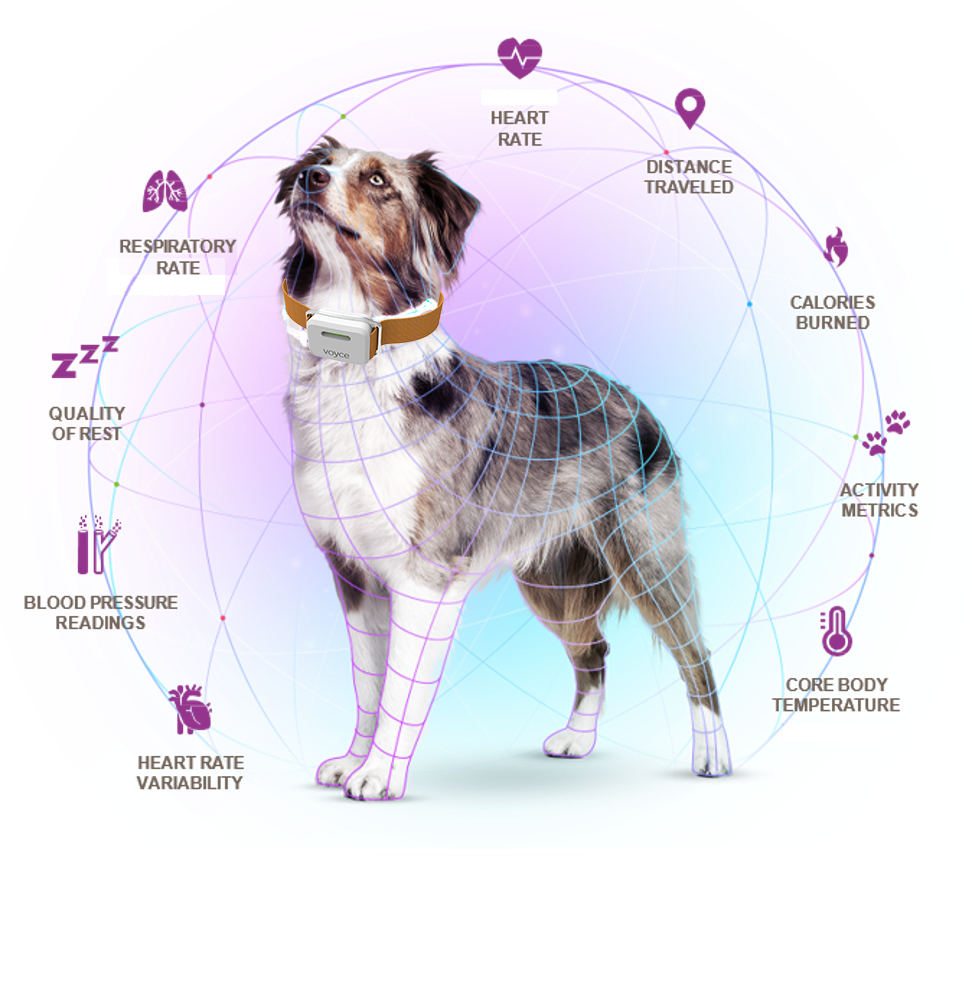 Sensor Platform
At the heart of the Voyce Health and Wellness Ecosystem is a sophisticated, configurable, patented sensor platform for non-invasive and autonomous collection of clinically validated vital signs and other critical health metrics. The Voyce sensor platform is an Internet of Things solution enabling integration of other on-body, in-body or near-body sensors.
Intelligent Analytics
Data from the configurable sensor platform is transmitted to the Voyce cloud or private network for data storage, post-processing, data visualization and cognitive customer analytics. Breakthrough algorithm innovation allows for predictive analytics that support earlier and less invasive intervention, and improved clinical outcomes.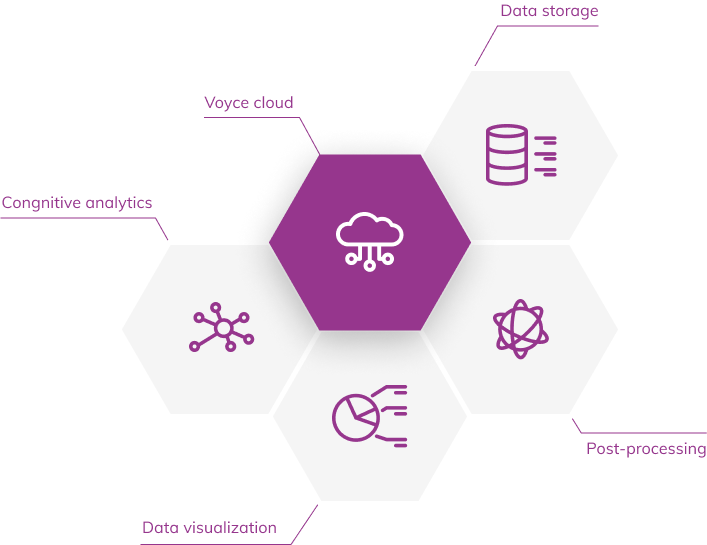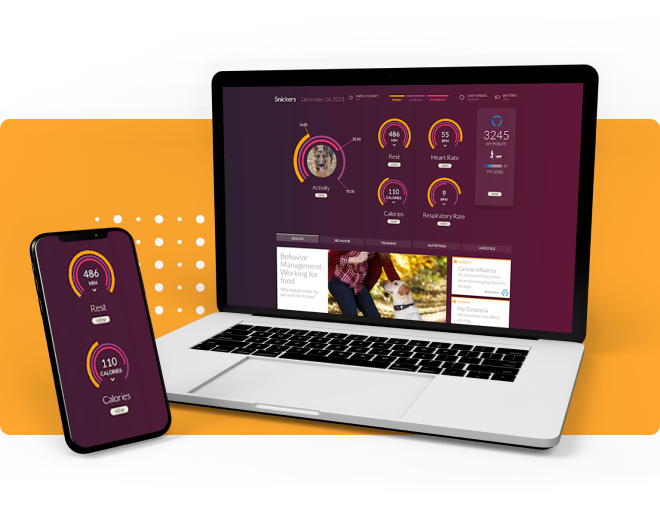 Seamless Delivery
Voyce data can be delivered to a variety of platforms, providing easily adaptable integration options to meet the needs of any workflow. Alternatively, Voyce data can be delivered using its own proprietary platform, as well as integrate data from additional complementary sensor technologies. Clinically validated health data is now available anytime, anywhere.
Grounded in Science
One Health Group takes a scientific approach to all of its development activities, validating all aspects of its solution through extensive, independent clinical studies with preeminent academic organizations and research institutes.
Millions of hours of canine field data
Over 5,000 in-lab protocols completed on over 50 subjects
530 simulated clinic canine protocols
80+ Voyce prototype tests
Contact Us
Interested in Learning More?
Whether you are a fellow scientist, technologist, potential customer, partner or collaborator…we'd love to hear from you.
Contact Us